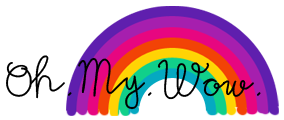 It's been the first two consecutive days off I've had in as long as I can remember, and I spent it doing fancy stuff around here. Like it? I do. It's happy, and pretty, and simple. Hooray.
There will still be a few more changes happening around, you'll probably notice a little bit of a change in what and how I post, as well as how often. I'll be keeping a lot of themes, but losing a few and focusing a lot more on what I actually do day to day, so more Chicks with Picks, more music along with all the crafty and thrifty stuff that I've been doing since forever. I'm also planning to mae Oh.My.Wow. a lot more personal than Indie Thrifter was (not a tell-all by all means, but just a little more about me rather than just the stuff I like and do).
In a few weeks time I'll likely change the web address, but I'll keep y'all posted, okay?
In the meantime, I'm off to do some thrifting for the first time in yonks!
Haylz x