They're something magical about the illustrations in old storybooks, and from time to time the colour stories can just blow a gal away. At least that's how I felt when I flicked through this Dr Seuss book in an op shop the other day.
That's when I got an idea.
Why not use these beautiful books for fashion inspiration? Here's what I came up with for just one of the brilliant spreads in From First to Last.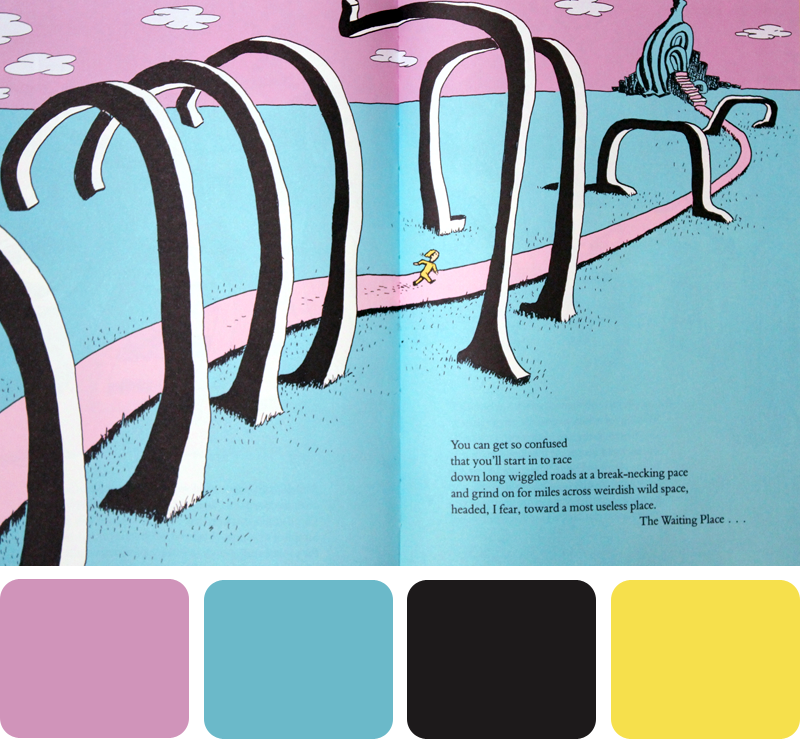 Haylz x