I had just the loveliest thing happen to me the other day.
There I was, bumbling around on Facebook (as one tends to do after returning home from work at around 2am), when I got a message from a lady who I'd not met. Turns out, around about a month ago I'd commented on a dress on Vintage Marketplace. It was the best dress ever. Actually, ever. Sadly I'd missed buying the dress by all of 2 minutes. Devasted as I was, I promptly forgot all about it.
Anyway, back to the message. As it turns out, the lass who did buy the dress had received it and found that it didn't quite fit. She could have simply returned the dress to Vintage Marketplace, at which point they would have relisted the item without checking who'd registered interest on the original listing. So she's gone back to the item, and messaged me to check if I still wanted it. HELL YES.
So this morning as I was sitting at my computer (trying to get the bloody internet to connect, aargh!), I saw the postman shoving (literally SHOVING) a package into our tiny mailbox I got a tad excited. This is it, in all its cutely wrapped glory!:
And this, my friends, is the awesome dress: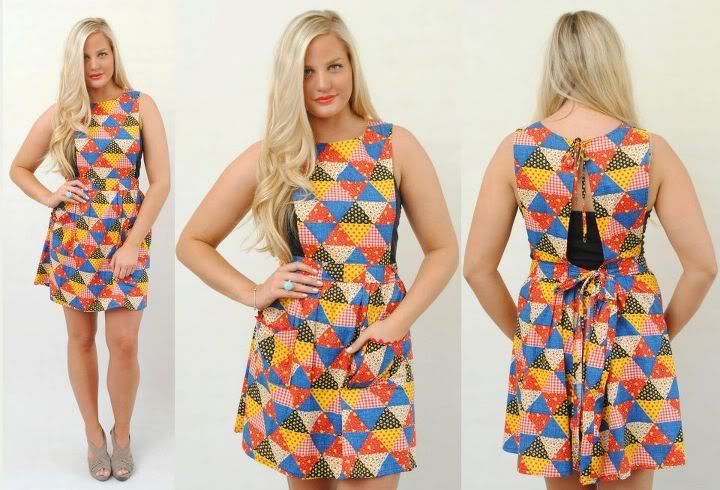 It's definitely handmade, hence and absolute one-off, and it's even got ric-rac on the pockets - which, by the way, are attached with a zig-zag stitch. Too cute! It's a tad short though, so I think I might add a panel to the bottom to lengthen it, but as soon as I have I'll share it with you properly in all it's beautiful glory. Huzzah!
Haylz x